Need to store your Christmas Tree? Last year the box ours originally came in just wasn't holding up anymore. We thought about getting one of those big storage totes to cram our tree into but were afraid it wouldn't fit into our attic opening. (AND, we kinda waited too late to go look for one and they were pretty much sold out locally.)
After lots of searching for a practical AND affordable option, we finally found this Christmas Tree Storage Bag online.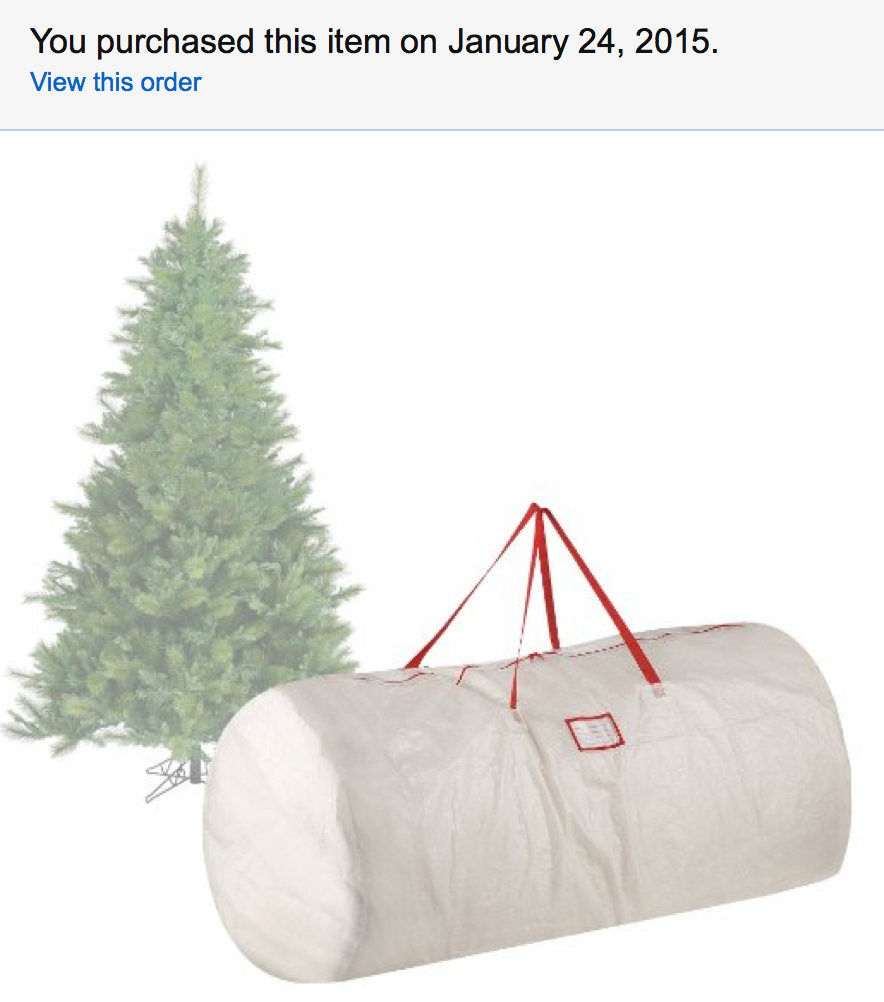 It's made of a really touch plastic. My favorite part is that when we got our tree down from the attic this year, we took it out of the bag and assembled the pieces and noticed the branches weren't as squished together as before! I guess since it had a bit more room than the box, that helped! It didn't take me nearly as long to shape all the branches! This meant I could start decorating it even sooner, which is something I anticipate all year long! (Already thinking about next year's tree!)
I'm sooo glad we got this handy dandy bag! If you need a Christmas tree storage solution, definitely check it out HERE.
If you do decide to purchase it, make sure to utilize Ebates to save a little $$! (If you don't have an Ebates account, you can read more about how we use ours to save money here and sign up for your own account here)
And in case y'all didn't know, I'm completely obsessed with all the lovely colors and dishes in The Pioneer Woman Collection, so we totally decorated our tree in red and teal this year!
Hope you and your family had a very Merry Christmas and have a Happy New Year!
Dec 2016 UPDATE: This bag has held up well for the past two years and going on year three! It also makes it so much easier to squeeze it through our attic access. If you have any questions about this bag, let us know!