Remember these two little Shanty2Chic DIY Ornament Trees we built last year and posted on our Instagram?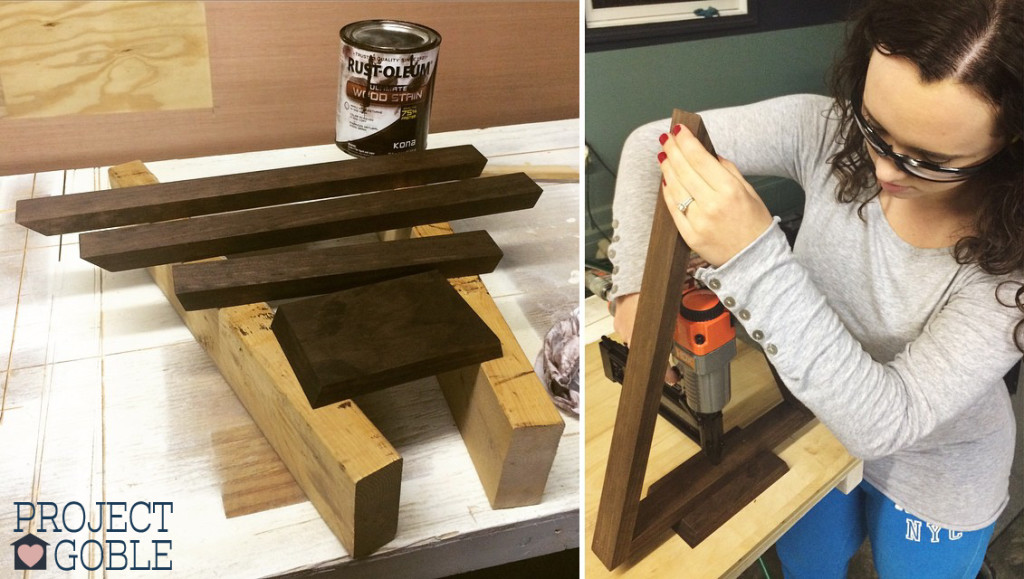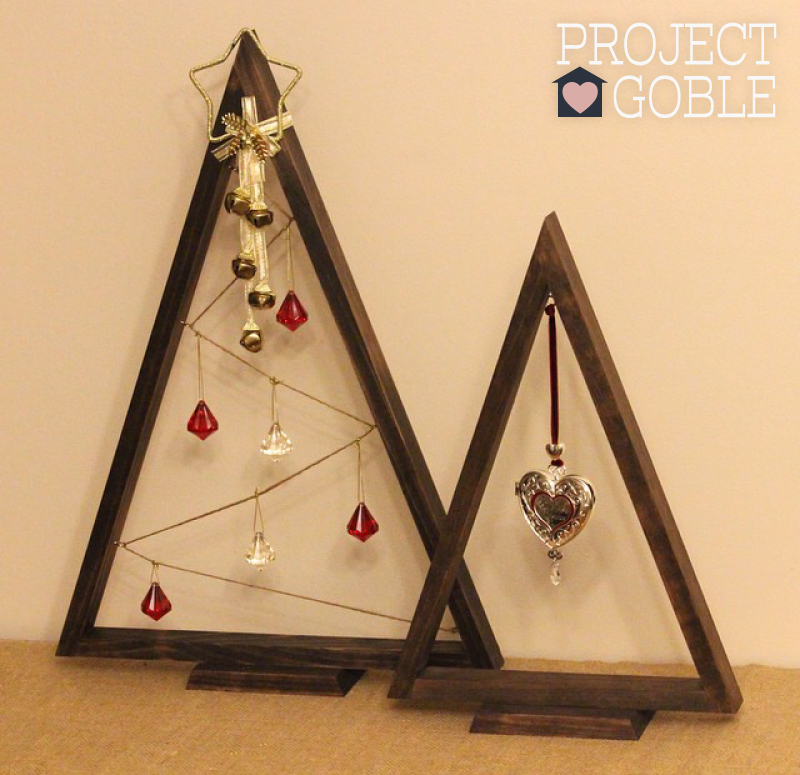 Well… Allison showed the pics of those two wooden trees to the girls she works with and they decided they wanted their very own LARGER tree to display in their office AND were keeping their fingers crossed that I would agree to build it for them!
Allison ran the idea by me (and added in a "pretty pretty please?!!?") and how could I say no? Plus, I had a light bulb moment of something that could make it even neater than they imagined.
I had some old boards from some pallets I had already broken down just collecting dust… waiting (patiently) to be utilized. It was a win-win situation. The pallet wood would give it a little more of a rustic look and we didn't have to buy any new materials!
I hopped on SketchUp and figured out my plans before heading to the garage (aka: our "workshop") and getting to work. It needed to be big, but not too big, as Allison would have to take it to work in her car.
It's amazing what you can fit in her car….
Anyways… We made the tree right at 5 feet tall. (PROJECT GOBLE FUN FACT: Allison is 5'2″ tall!)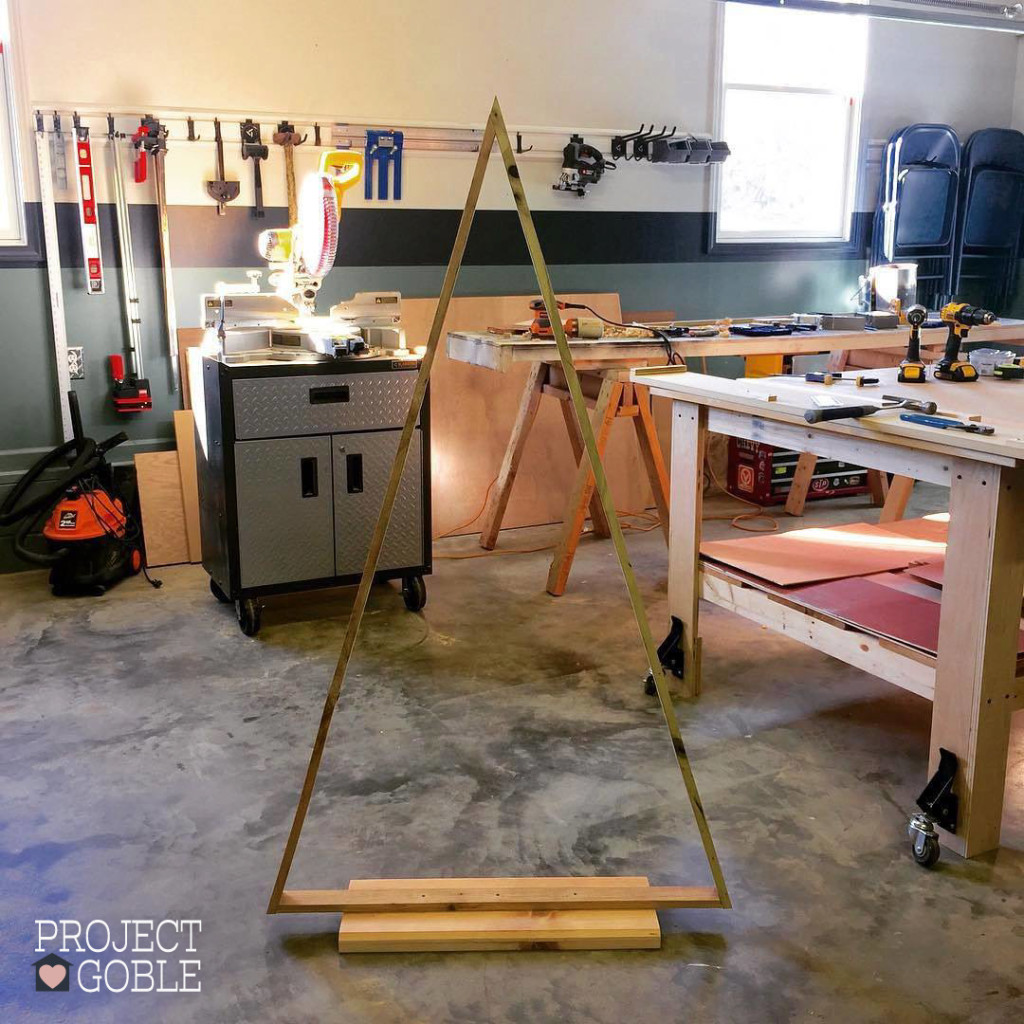 Just when we thought we were done, we decided to make a tree topper out of some oak pallet wood and paint it with red chalk paint. (The same red paint Allison is using on some of our kitchen decor to match her new Pioneer Woman Dishes – keep a look out on our Instagram for sneak peeks of those projects!)
So to put the finishing touches on the tree, Allison took it to her work and she and some of her crafty co-workers finished it off with white Christmas lights and various ornaments. (Another girl she works with with created the tree ON the pallet. We LOVE this one too, but can't take credit for it!)
(In case you are wondering about the Merry Christmas banner, Allison made it using her Silhouette Cameo Machine, Kraft paper, red paper, and some jute string. She said it was super easy and plans on reusing it in our house when they are done with it at work.)
And now for the finished project…. drum roll please…. …… ……. ………
We think it turned out even better than we imagined! Everyone at her work and people who stop by their office LOVE it.
Want to know how to make your own? Here is a quick video of me creating the tree.
So… what do you think about our DIY Pallet Board Christmas Tree? Have any questions about how we made it? Ask away in the comments section below.