Want to know how to save money online? An easy way is to simply click through Ebates.com for all your online shopping!
Ebates is a great way to save money on just about anything you usually buy online. You can get cash back at any of 1,500 stores anytime you click through Ebates to make a purchase. No points to redeem, no forms to mail in, and no fees. Although rebates can reach 25 percent, the 20 most popular store rebates are usually between 1%-8%.

Ebates members receive a check four times a year! It's seriously 100% FREE and they even GIVE you a $10 Gift Card for signing up. (We have already received a $10 Target gift card AND two checks totaling $36.99!)
Just in case you don't believe me, here is how my Ebates account totals look right now. Our next check will be $42.66! (And, we are NOT even done Christmas shopping yet!) – – Wonder what I should buy with that "extra" money!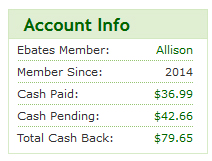 And when I said they have 1,500 stores, I'm NOT exaggerating! Just about every place we shop online is on Ebates. Here is just a small sample of the online stores (12/5/14) and their cash back percentages.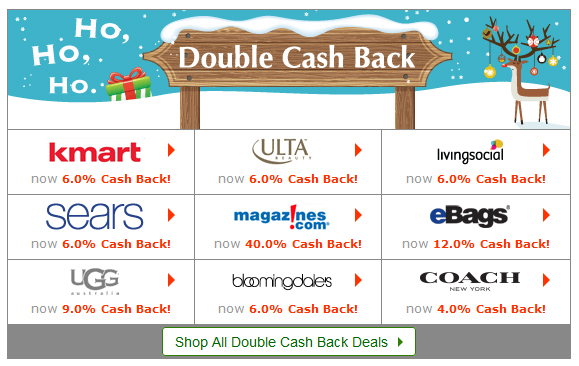 Sure, you may only get back a couple dollars here and there, but it all adds up in the end. It sure has for us!
So… what do you have to lose? (Umm… nothing at all!)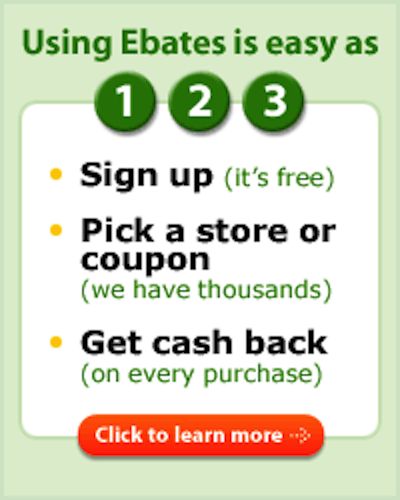 If you want a FREE $10 GIFT CARD and to get money back on your future online purchases, click over to Ebates.com and sign up today! (Especially before you do any more online shopping!)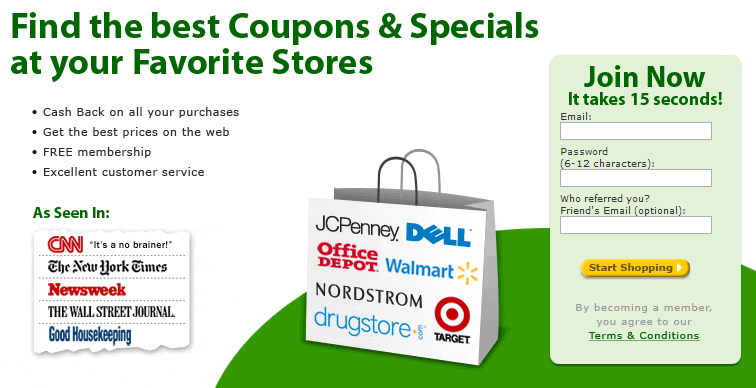 **Please click through using this link ( www.ProjectGoble.com/Ebates ) or by clicking any of the images above. This will give us credit for referring you! Thanks in advance and HAPPY ONLINE SHOPPING!*